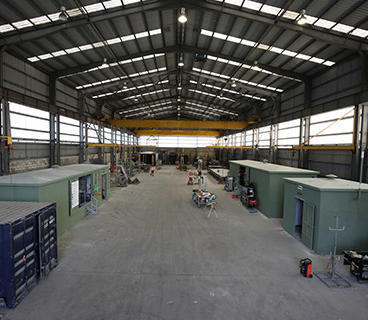 deMaher is committed to providing our clients with a dynamic, comprehensive in-house project management services from conception to delivery and commissioning.  
Our disciplined approach to planning every phase of your assignment results in a totally transparent process, by setting and meeting measurable milestones throughout the project.
deMaher not only delivers on performance but also exceeds applicable Australian and International standards. Our dedication to Quality Assurance ensures that your project is subject to a rigorous internal testing regime, third party inspections and compliance certification.
With extensive experience within the water and rail industries, infrastructure projects and automated electrical systems, deMaher has the proven expertise in solving a broad range of operational challenges you may face.  
deMaher doesn't stop there, our ongoing industrial support means that every project is backed by our professional maintenance team
There are many reasons that you would use deMaher – but here are just a few of our key points
Secure and environmentally controlled manufacturing facility with over 5,000 m2 under cover,  ensures that your projects are delivered on schedule every time.
Qualified Engineers, Builders, Electricians, Plastic Welders, Steel fabricators and boiler makers on staff.
Our BOSS (Built Off Site Solution) limits exposure to on site construction risk such as OHS issues, environmental concerns, community complaints and security problems such as vandalism or theft.
Triple Certified Management system ISO 9001 Quality, ISO 14001 Environmental and  AS/NZS  4801 OHS